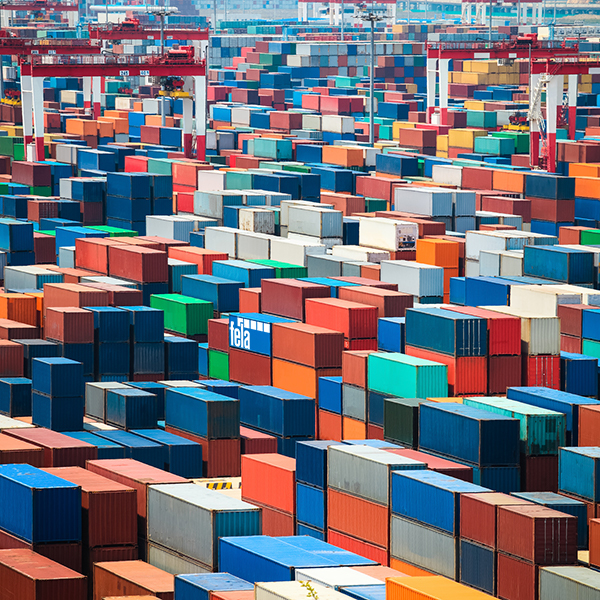 "Geofencing" (a word coined from "geographic" and "fence"), designates the automatic triggering of an action by exceeding an imaginary boundary on the earth's surface or in the air.
We use this method in combination with further parameters for the provision of our reporting and alarming services in the solution profiles of our CarLoc® system.
The concept of geofencing in CarLoc® is based on Google Maps map material. On these maps, up to 6,000 geozones of any shape can be defined and be freely named in the portal.
We differentiate mainly between two variants – corridor and zone:
Corridor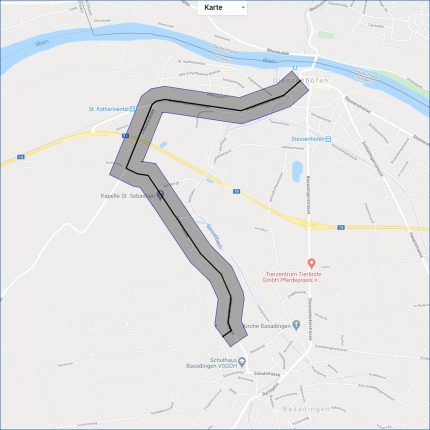 A so-called corridor is normally laid out via a road network and is used to monitor defined routes. To define zones, any area is "staked off" in that it is possible to move freely there and an alarm is only issued when the zone is exited. Our On-board Unit (OBU) validates the current position relative to the boundary marking and generates an appropriate alarm when the rule is violated. An online connection is not necessary for the validation.
Our customers use geofencing in a very wide variety of deployment scenarios. For example, the lorry container validates with zones the secure parking of the vehicle on registered and supervised parking places or defined customs areas.
Dangerous goods and security transports ensure that the route to be followed is kept to and can directly trigger an alarm when a departure from the route occurs.
Safety has the highest priority when handling hazardous materials during goods transport. For the clients of our customers, appropriate safety concepts are the decisive criterion in the choice of a logistics partner.
Zone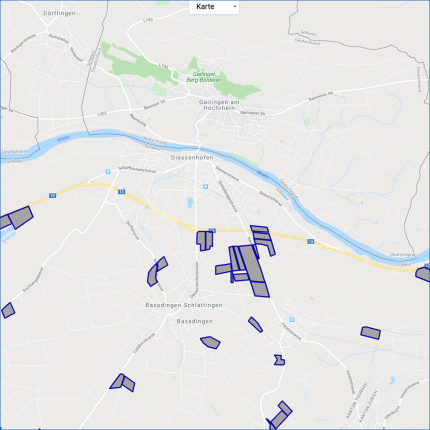 In the classical sense, zones are predefined, released secure areas to which actions can be assigned. Each entry and exit in predefined areas such as terminals or ports of transshipment is documented exactly by means of geofencing, a deviation from the routes immediately triggers an alarm. Precise locating, even over difficult terrain, is possible due to the high-quality GPS receiver. The interlocking can therefore be automatically released, e.g. on entry into the customs port.
The reverse principle applies in the case of ATEX zones. With the IoT tracker CarLoc® AT-ATEX, FELA provides an uncomplicated option for the continuous monitoring of transport progress of hazardous goods. As AT-ATEX is certified for hazardous materials zones, driving into such a zone does NOT trigger an alarm.
Would you like to discuss your project with us? Contact us.