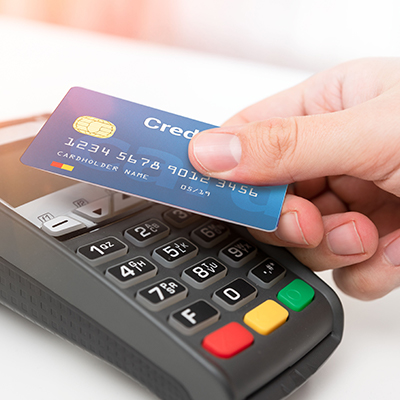 In the last few years, cashless payment (without banknotes and coins) has increasingly asserted itself. Regardless of whether it is the classic debit, EC or credit cards, or RFID cards that have to be adapted for transport associations, FELA ticket vending machines and point of sale systems can process these different means of payment without any problem.
The advantages of cashless payment of tickets can be further extended when the ticket is also no longer issued as a conventional piece of paper, but can be presented as a QR-code on a digital medium such as smartphone, smartwatch or tablet etc.
A further plus point for transport associations with cashless or paperless payment is the innovative solution using the RFID card, which can completely document, analyse and interpret the payment and with that the entire transaction.
The FELA ticketing solutions from the EasyDrive product line support contactless smart cards from several manufacturers and comply with the RFID standards 14443 and 15693, e.g. Legic Advant, Skidata, Mifare DESFire, etc.
Do you have a project that you want to discuss with us? Contact us.