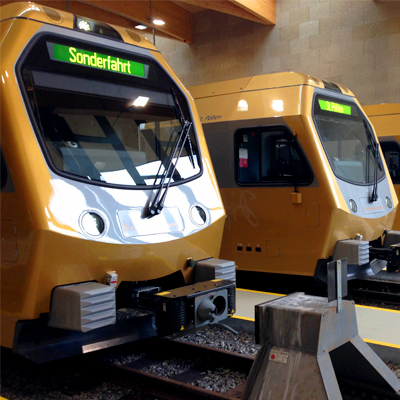 FELA front and side displays are bright and robust external indicators with LED dot-matrix technology for use in rail vehicles and buses.
They are ideal for railway use because of their robust design, their high temperature resistance and long life. To be emphasised are the high brilliance of the LED points and the diverse configuration options, be it the sizes, the arrangement of the LED points or the colour of the LEDs. Define, with our team, the suitable front and side displays.
Freely configurable trigger points and PIS timetable data, together with GPS technology, automatically trigger the FELA front and side displays. Dispatcher and train driver can define the display texts via the passenger information system and, for example, show a special journey on the front and side displays.