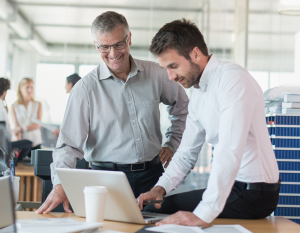 We will support you as owner/operator of a transport company by means of technical consulting in all project phases in order to economise on effective time and costs which have an effect later on commissioning and operation. Ideally, the cooperation begins in the pre-phase, for example, in the economic optimisation and the migration of existing and new systems, in the interface concepts and the sizing of customized constructions. We will advise you comprehensively during the selection of suitable products and functionalities, adjusted optimally to your requirements.   Our performance record:
Implementing ITCS in transportation companies (EU and CH)
Equipping vehicle fleets with tracking solutions
Equipping transport associations with ticketing systems
They benefit from:
Our long-standing experience in the planning, development and commissioning of projects (ISO certificated)
Advice by telephone, email, personally on site
Do you have a specific project that you would like to discuss with us? Please get in touch with us.