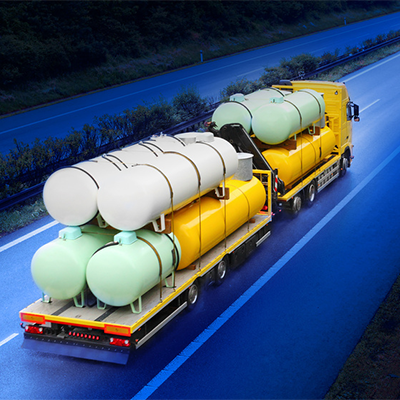 IoT tracker for hazardous goods transport: robust and durable
The CarLoc® AT-ATEX II IoT Tracker is specially designed for long-term use in harsh environments and possesses the ATEX approval II 2G Ex ib IIB T4. It is therefore certified for potentially explosive zones and so can be appropriately used in chemical plants.
It has reliably accompanied vehicles over the years and gives information about vehicle position and load status (optional) at any time. CarLoc® AT-ATEX II can be installed easily and quickly at almost any position on a freight wagon, container or trailer. The self-sufficient power supply enables maintenance-free operation over the years. High functionality, paired with comfortable configuration options, allow tailor-made operation at minimum cost. The intelligent device logic automatically reports all processes relevant to the transport to the CarLoc® Portal – and this worldwide. CarLoc® AT-ATEX II provides precise locating (even in difficult environments) using a highly sensitive GPS receiver. Remotely configurable settings, data storage for recordings over several months as well as the option of monitoring up to 6,000 geographical zones supplement the IoT tracker.
Your benefits
ATEX approval II 2 G Exi ib IIB T4
Precise location even in a difficult environment
Autonomous detection of areas that are barred for transport
Monitoring of hazardous goods transports and routes
Autonomous schedule monitoring
Monitoring of idle times
Mileage recording
Shock, impact and movement detection
Data storage for months of recording
Easy and flexible remote device configuration
Do you have a project that you want to discuss with us? Contact us; we will be glad to advise you.