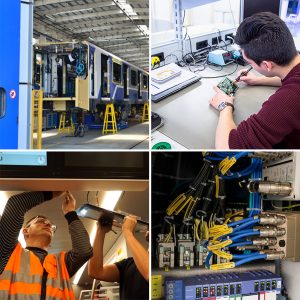 Quick help for satisfied passengers – support in technical matters Online – on the phone – on site The optimum functioning of your transport company and the provisions for your passengers is also our promise. Our qualified technicians and system specialists at our service desk will gladly support you in your technical queries or advise on how to handle your malfunctions. Our efficient Support Management will quickly find a solution to your problems. Our professional staff is ready to support you in the overall support process: Fault correction, repairs, support with agreed scope of services and reaction times. Do you require help with POIS, EasyDrive or CarLoc®? Our service desk:
notes your requests and registers those in our Service and Support tool
analyses the technical problems and solves these
keeps you up-to-date on the status of the queries
tests the error corrections on our test equipment
gives the results of the analysis to third-level support for error rectification
Focus on the customer We are in close contact with our customers. This puts us in a position to quickly record and process their concerns. Our Service Desk is available to you over the entire life cycle of the system. Our obsolescence management also ensures that hardware components and software modules can be supported and maintained over the guaranteed lifetime. Our service experts are glad to assist you and are prepared to meet all technical challenges – quick and hassle-free Personal support is available by Mail, by phone, via TeamViewer or conveniently at your location.